Robert J. Ott, original de Euclid, Ohio; grabó entre 1968 y 1969 bajo el pseudónimo de Darius, una gema atemporal que fluctúa entre el folk y el rock con un alto componente de psicodelia y acidez.
Se rodeó en la grabación de competentes músicos de sesión: Jerry Scheff, bajista que había participado en sesiones con Elvis Presley, The Doors o Neil Diamond; Toxey French, batería, grabó también con Elvis Presley, The Beach Boys y The Monkees; Ben Benay en la guitarra solista participó en sesiones de grabación junto a 5th Dimension, The Four Tops y The Grass Roots; Mike Deasy, habilidoso guitarrista, grabó junto a The Beach Boys, The Association y The Mamas & The Papas. Darius se ocupó de las composiciones, los arreglos, la voz y la guitarra.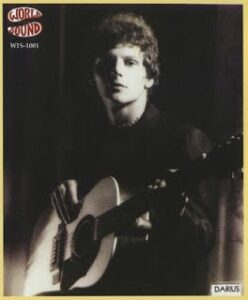 Una pequeña casa independiente, Chartmaker lanza el Lp homónimo en 1969 con escasa difusión, pasando la grabación prácticamente desapercibida.
El
«boca a boca»
otorga la etiqueta de disco de culto, siendo muy apreciado por los coleccionistas.
World in Sound, discográfica ubicada en Alemania, reedita el disco en 2001; para consuelo de los seguidores de esta preciada reliquia. En 2002 edita otro disco con el nombre de Darius II, donde rescata 15 canciones inéditas grabadas entre 1967 y 1971, de calidad desigual pero muy apreciables para completar la escasa discografía de un cantautor que mereció mayor consideración.
Fuente de Imagen Robert J. Ott (Darius): Propiedad de World In Sound