Richard Wileman es fundador y principal componente del grupo Karda Estra, de Rock Progresivo, veteranos con amplia trayectoria que se remonta a sus inicios en 1998; su música se balancea entre el progresivo, con un querencia por el gótico de la edad de oro de la literatura de terror, del último tercio del siglo XVIII; el sinfónico y la música de cámara.
Es un multiinstrumentista versátil, toca todo tipo de guitarras: clásicas, españolas, acústicas, eléctricas, bajos. También toca teclados, percusiones, el bouzouki y otros instrumentos menos conocidos. Su faceta instrumental, por tanto, quedaba clara en
Karda Estra
; donde aplicaba toda su maestría instrumental.
Ahora lanza un disco a su nombre, donde además de su faceta instrumental, nos descubre su capacidad vocal, que además se adapta muy bien a los arreglos de las canciones del disco. Un disco que desde ya, puede quedar como una obra maestra en este campo. Podría ser una pieza de la mejor época de King Crimson, pero ahora ofreciendo matices nuevos por esa amplia visión músical de Richard, que bebe de todas las fuentes.


Abre el disco la sugerente canción «GHOST», sin apenas ropajes instrumentales, la voz y la guitarra acústica de Richard y algún toque de percusión con complementos esporádicos musicales; continúa con más ritmo «LAST GRAINS», la gama de instrumentación se amplía: teclados, el clarinete y la voz de Amy Fry, arropando una canción que se te queda pegada a la cabeza.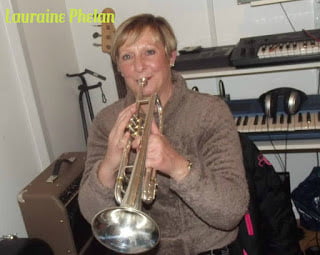 Se van alternando entre las canciones cantadas, instrumentales; como las atmosféricas y camerísticas «THE SEA WITCH», «THE VEIL» «INTRODUCTION AND CERES», «ALICE AFTERNOON» y el cierre del disco con «GOLGOTHA DANCERS», donde Jo Court se aplica al clarinete bajo, junto a los demás componentes.
En las delicadas «CASSIOPEIA» y «CHAOS THEME FOR CLARINET», adquiere protagonismo el clarinete de Amy, y en la casí clásica «ANDROMEDA FOR VARIATIONS FOR GUITAR», la guitarra de Richard.
«MEPHISTO PORTRAIT» me recuerda un poco a Robert Wyatt en la forma de cantar Richard y en el fondo instrumental.
En «THREE OCULTATIONS» la voz de Richard y coros con un toque de piano distintivo, además, complementa muy bien la canción, la trompeta de Lauraine Phelan. «UNMARKED ON ANY MAP» el duo de voces de Richard y Amy son especialmente bellos con paradas de música intrigante. «WHINE OF THE COSMOS», muy similar a la canción inicial del disco, introspectiva y con instrumentación ocasional. Toma más protagonismo la sensible voz de Amy Fry en «THE TINKER OF RYE».
¡ INDISPENSABLE !
Créditos:

Richard Wileman – guitars, bass, keyboards samples, percussion, bouzouki, vocals
Amy Fry – clarinet, vocals
Jo Court – bass clarinet, alto saxophone
Lauraine Phelan – trumpet
Fuente de Vídeos e imágenes: https://www.facebook.com/richardwileman.co.uk/