Grupo fundado en 1969 en
Ontario
,
Canadá
; por los cantautores y guitarristas
Richard Keelan
(anteriormente en la banda americana
The Spike Drivers
), y
Cedric Smith
.
Disco grabado en 1970, de mismo nombre que el grupo; se ha reeditado recientemente. Una joya de folk ácido atemporal, con semejanzas a los legendarios Pearls Before Swine o el gran cantautor Nick Drake. Incluye canciones propias y algunas versiones, como «Hurdy-Gurdy Man» de Donovan, «If You Can Want» de Smokey Robinson o la canción de Bob Dylan que cierra el disco «I Shall Be Released».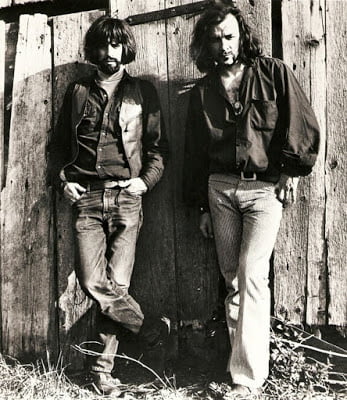 Cedric Smith
y
Richard Keelan
Musicians:
Cedric Smith (vocals, guitar)
Richard Keelan (guitar, vocals)
Michael Butler (bass)
Terry Jones (guitar, vocals)
George Taros (piano, vocals)
Con Ayuda de Amigos en otros instrumentos y percusiones.
Fuente de Imagen: http://lehibou.ca/perth-county-conspiracy